Ankylosaurus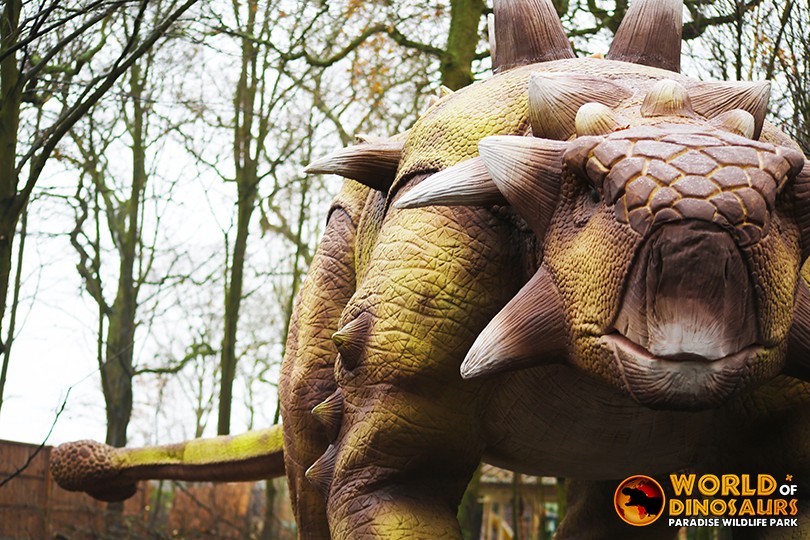 Ankylosaurus pronounced Ann-kye-low-sore-us
Means: Fused lizard
Period: the late Cretaceous Period, about 70-65 million years ago
Where: The western USA (Montana) and Canada (Alberta), also near Sucre, Bolivia, South America.
Ankylosaurus were the largest of the tank-like armoured dinosaurs. Their bodies were virtually impenetrable to predators and the bony club on the end of their tail would have been a devastating defence weapon.
Scientists estimate it reached a length of around 9 metres and a weight of around 6 tonnes.