Pteranodon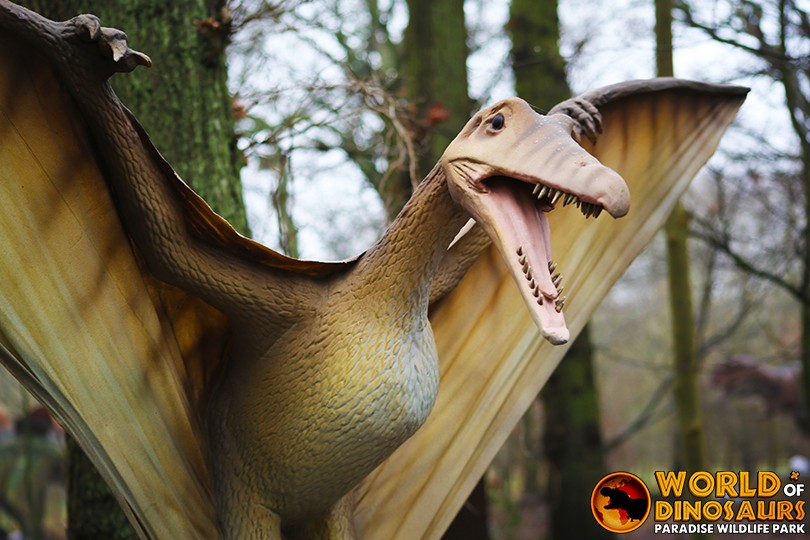 Pteranodon pronounced Tear-an-oh-don
Means: Winged and Toothless
Period: The Late Cretaceous - 60 million years ago
Where: Kansas, USA, North America and in England, Europe.
Pteranodon was not actually a dinosaur, but a closely related flying reptile that lived during the same time period.
Its wingspan was around 5.5 metres on average – larger than any bird alive today!
The Albatross currently holds the record at almost 4 metres.