Triceratops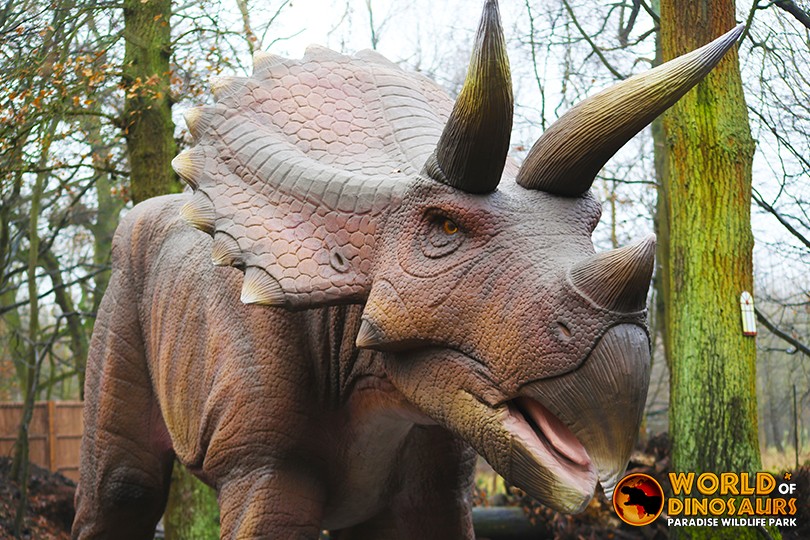 Triceratops pronounced Try-serra-tops
Means: Three-horned Face
Period: Late Cretaceous - 65 million years ago
Where: North America: Colorado, Montana, New Mexico, Wyoming, Alberta, Saskatchewan
Triceratops was one of the last dinosaurs to roam the Earth, only going extinct in the late Jurassic after the meteor strike.
It needed its three horns to protect itself from the Tyrannosaurus Rex which lived during the same time period.
It is believed that fully grown Triceratops were about 8 metres in length, 3 metres in height and weighed anywhere between 6 to 12 tonnes.