Here at Paradise Wildlife Park we are the first Zoo in the UK to be exploring the exciting world of Augmented Reality.
So you're probably thinking, what is Augmented Reality?
Augmented reality put simply, allows you to look through your iPad camera and see things that aren't really there, but looks like they are. The techy bit… Augment reality is the technology that overlay digital content (3D images, graphic or video etc.) onto a live stream of the real world.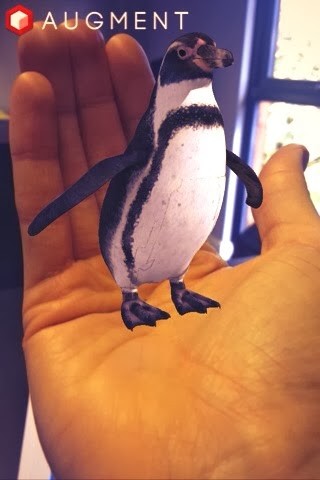 Ok, the easy thing is just to show you. So please go onto the App Store or Google Play and download the 'Augment' app.


Once you have downloaded the app it should give you the option to scan something. So why wait, hit that scan button, and scan the image below. Make sure you scan the whole image from straight on.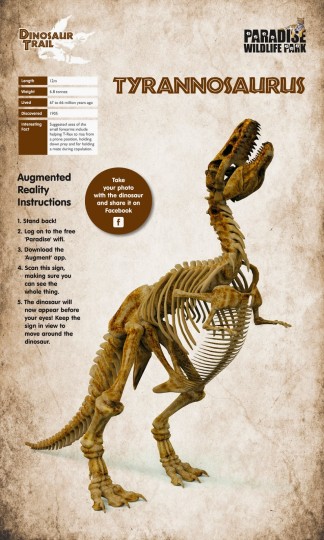 All going well there should be a very real looking Tyrannosaurus Rex skeleton appearing on your screen right now?
Hopefully that worked and you should start to have a much better idea of what augmented reality is all about. It is a brilliant technology that has been around for a little white, but is now becoming much more popular. This is because the technology to use it is available to everyone with an Ipad, Smartphone or tablet.
For over a year now we at Paradise Wildlife Park have been looking into how we can develop new entertainment around the park using augmented reality. We have been exploring different technologies and platform. We were looking for a platform that would allow us to upload our own ideas, graphics and allow our visitors to use it for free.
Our marketing department had almost thrown in the towel in the search for the exact platform until they came across 'Augment'. It was a unique app created by a very small team in Paris, led by a man called Jean-Francois Chianetta and marketed by marketed by Mickael Jordan.
We were so thrilled to have found the 'Augment' guys that we very quickly invited them over to visit Paradise Wildlife Park. It wasn't too tricky to convince them to come over from France, especially with the enticement of the opportunity to hand feed one of our Big cats.
It worked a treat and very soon after contacting them they were on a Eurostar train. They're really great guys and whilst here they were able to help us better understand their technology and its capabilities. They were also kind enough to agree to changing the app slightly so it met our requirements.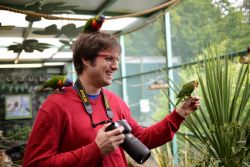 Jean-Francois Chianetta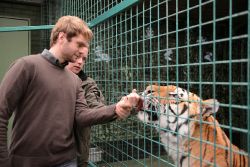 Mickael Jordan
Since then, we've used their augment platform to create several different fun and interactive trails around the park. These include, a pumpkin hunt for Halloween, reindeer hunt for Christmas and a penguin trail this Winter.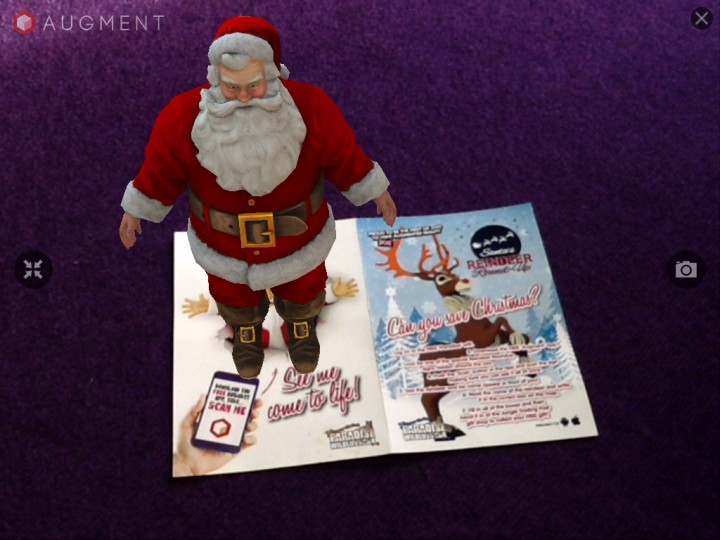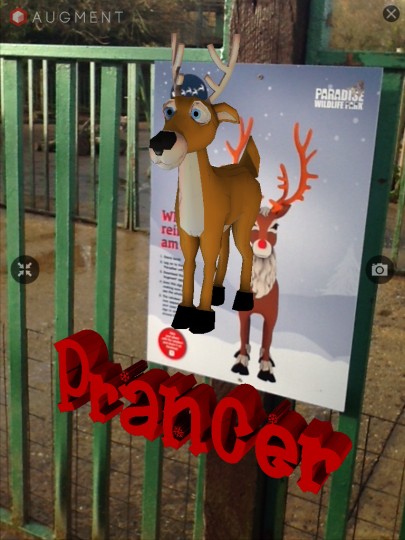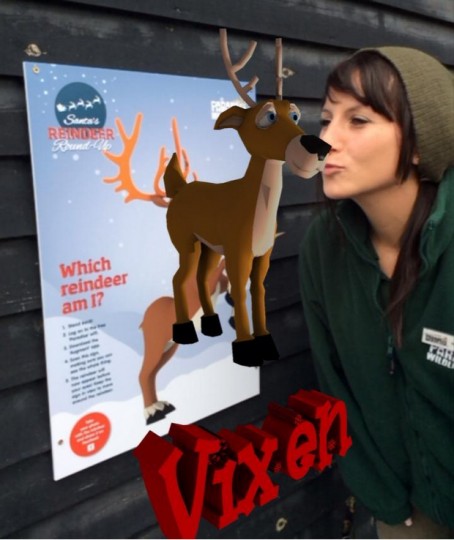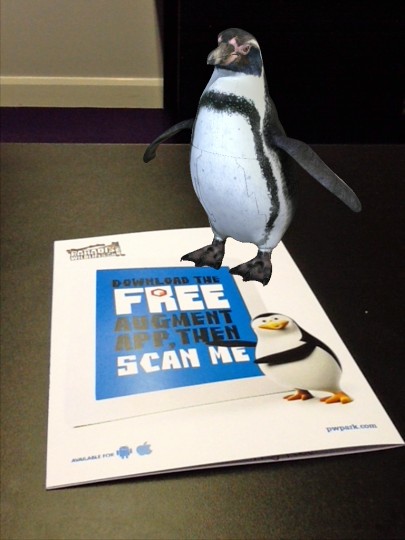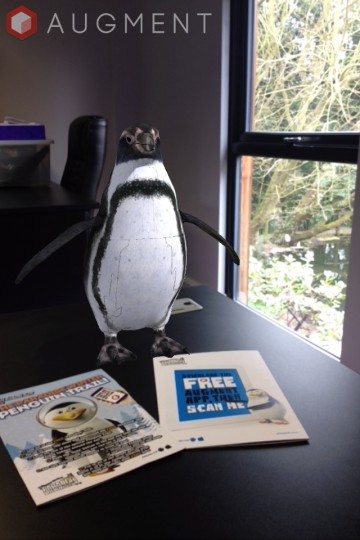 We also launched our first fully fledged attraction, the 3D Woodland Dinosaur Trail, to coincide with the release of Walking with Dinosaurs, the 3D movie. The virtual dinosaurs we have here are all life-sized so they've had a great impact on those who've seen them so far! There are 9 of them in total, and we are constantly working on them and improving. We hope to add some animation and soft shadows very soon!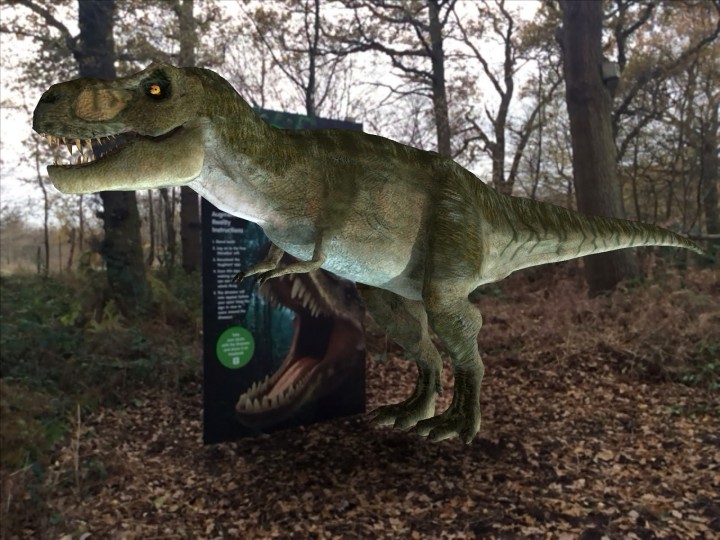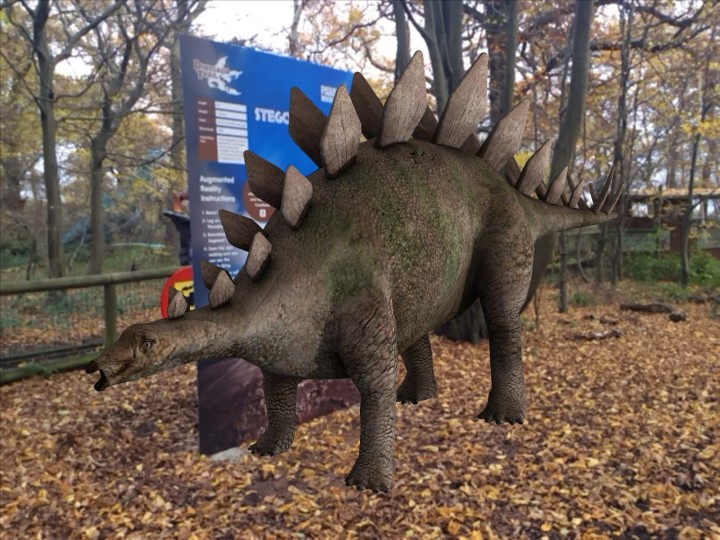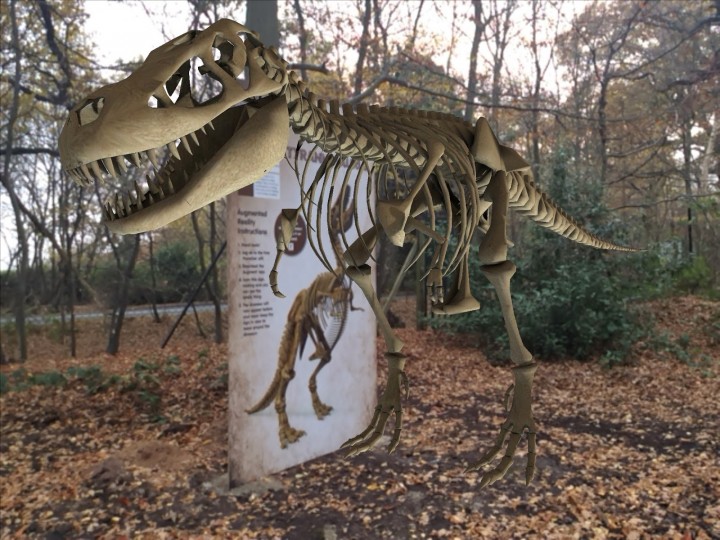 So for now keep your eyes peeled and your ears to the ground as the exciting world of augmented reality is only just beginning. For more information or to explore augment reality further come to Paradise Wildlife Park!