Let Our Animals Come To Your School
Bring our Hertfordshire zoo to your classroom with our offsite school visits!
Would you like Paradise Wildlife Park to come to your school? Well, Paradise Wildlife Park's 'outreach team' can visit your school, bringing along with them some animal friends. We can also bring along some artefacts, bringing conservation to the forefront of learning.
We are proud to be reccomened as a quality educational attraction with honors received from Leaning Outisde the Classroom & being part of the Childrens University iniative.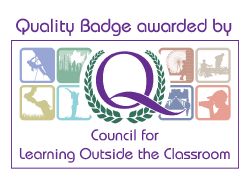 One of our trained education teams will present a short film 'conservation in paradise', 'hide & see' or 'History of paradise' and continue with an interactive live animal presentation. The sessions are tailored to suit the age and interest of your group.
Our prices are as follows: £69 (40 min session/ Up to a 35 mile radius).
If you would like to discuss our outreach programme with our education officer please contact Sarah (between 9:30-2.30pm).
Email: education@pwpark.com
Telephone: 01992 470490 ext: 212
Disclaimer: All animals taking part are captive bred and desensitised to human handling. Visits are carried out in accordance with the RSPCA visiting animal scheme and in line with the local authorities code of practise.